Back to andrewdownes.com


Music Education
Resources by Paula Downes, a lot of music by Andrew Downes

---
---
Andrew Downes: English Composer
Biography

Andrew Downes was born in Handsworth, Birmingham in 1950. He moved to Streetly when he was 5 and went to Streetly County Junior School followed by Aldridge Grammar School.

Young Andrew Downes in his Streetly County Junior school uniform
His mother Iris was an amateur singer, his father Frank a professional horn player, and his uncle Bert, a professional viola player.
Andrew's mum and dad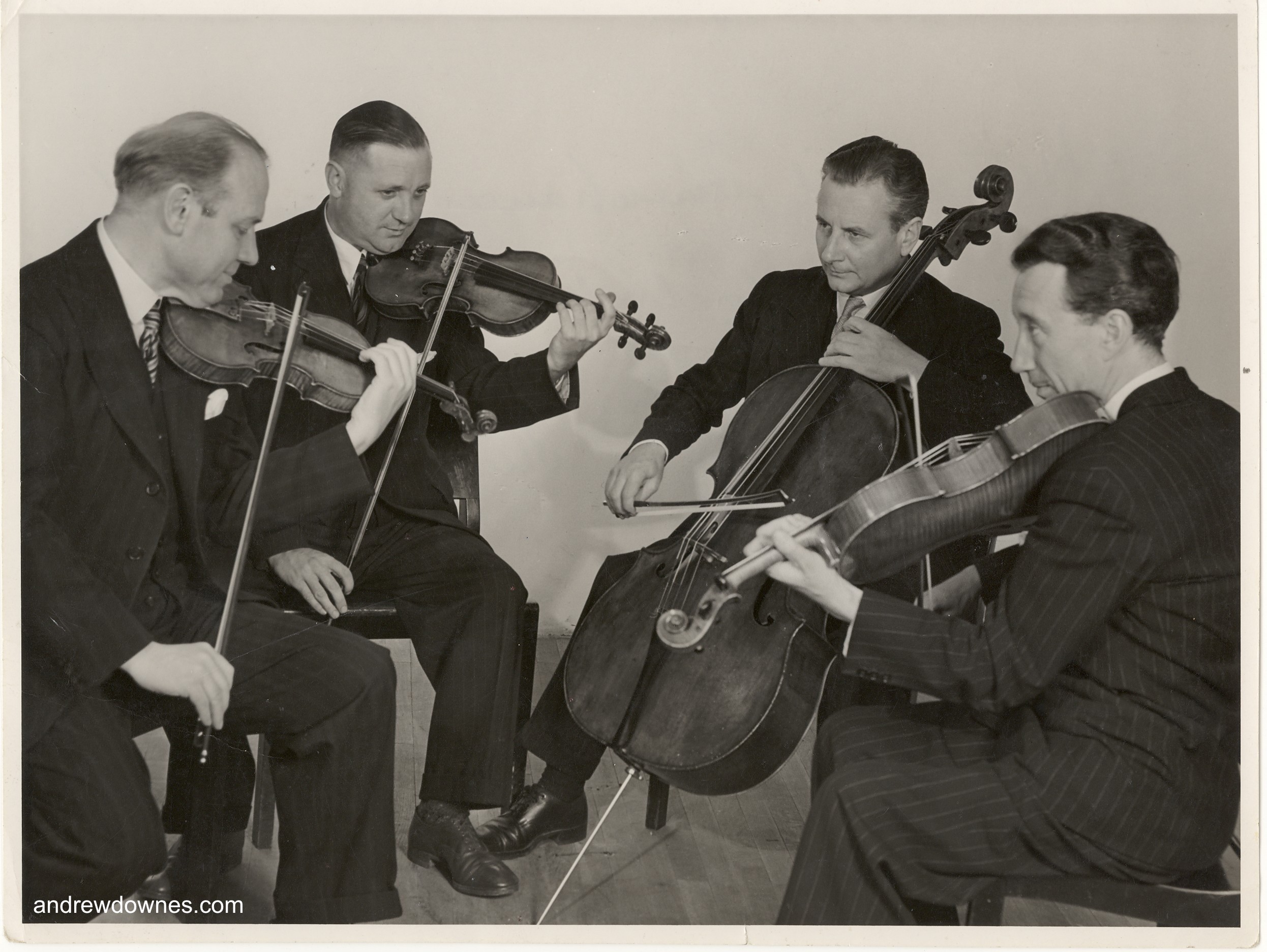 Andrew's uncle Bert on the right


He had a lovely treble voice and learnt to play the piano and French horn. He preferred to improvise and compose on the piano rather than practising scales!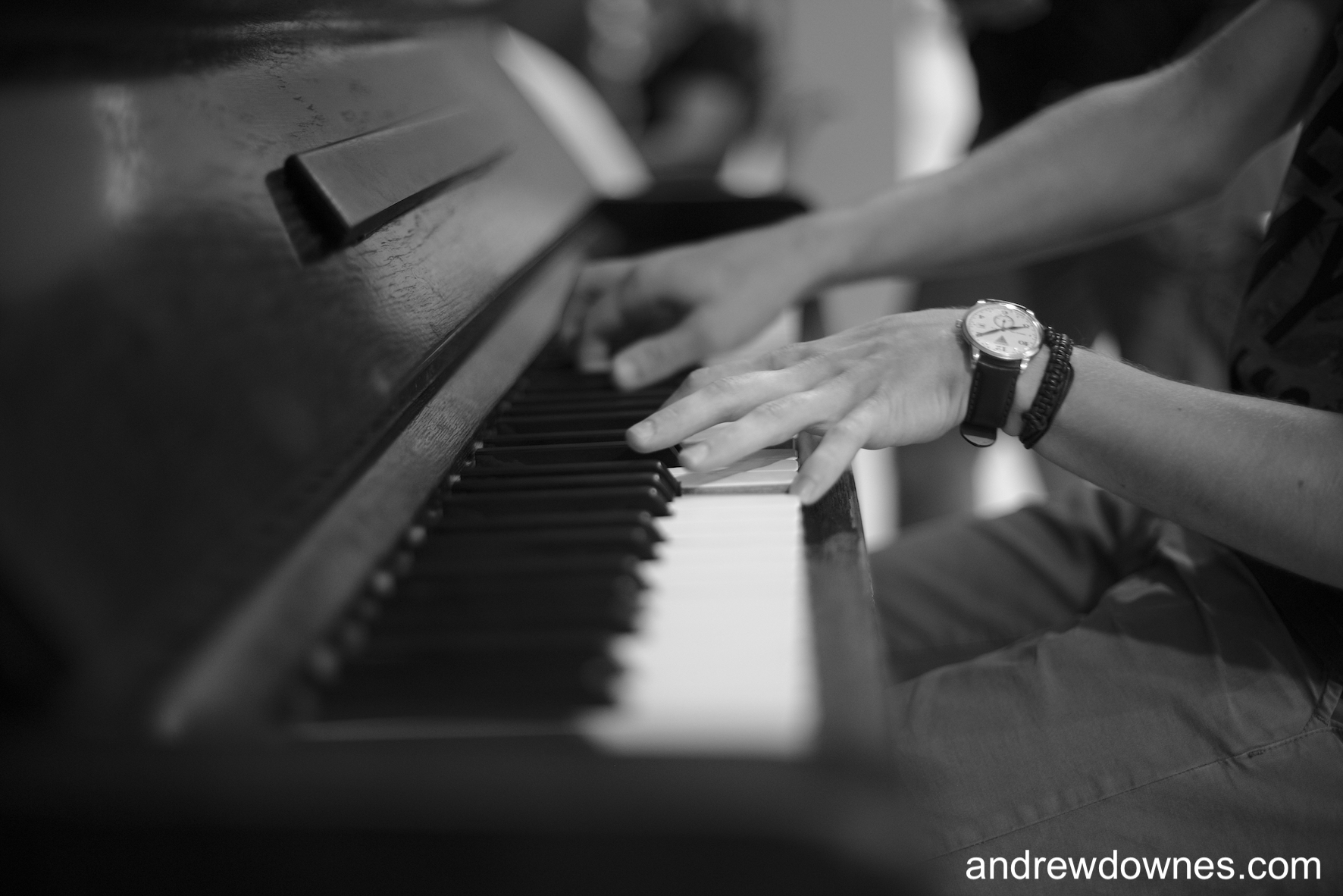 Piano practice, photo by Arto Alanenpää


Here he is as a treble:

He sang in the Midland Boy Singers, which he loved, and they went to sing to the Pope. He learnt lots of plainchant and renaissance polyphony with them and this influenced his compositions. He had a piece performed by them, O Magnum Mysterium, in 1969 in Wigmore Hall.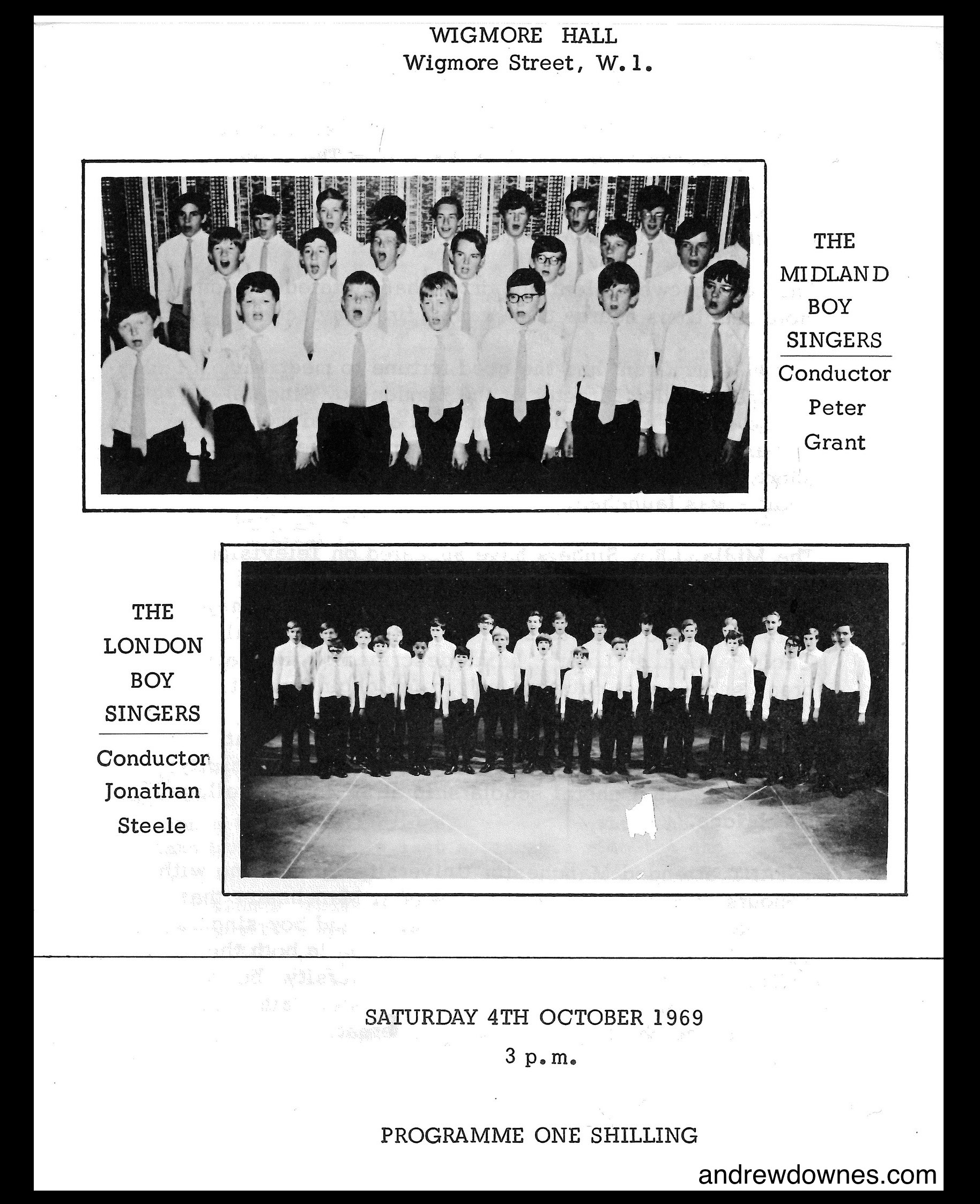 Programme for the Midland Boy Singers Concert at Wigmore Hall, 1969, including Andrew Downes' O Magnum Mysterium

He played horn in Staffordshire County Youth Orchestra, where he met his wife, violinist Cynthia who later became his publisher. They first met on an orchestral tour to the Czech Republic (known then as Czeckoslovakia). You can see Andrew Downes playing 2nd horn and Cynthia leading the second violins in the picture below: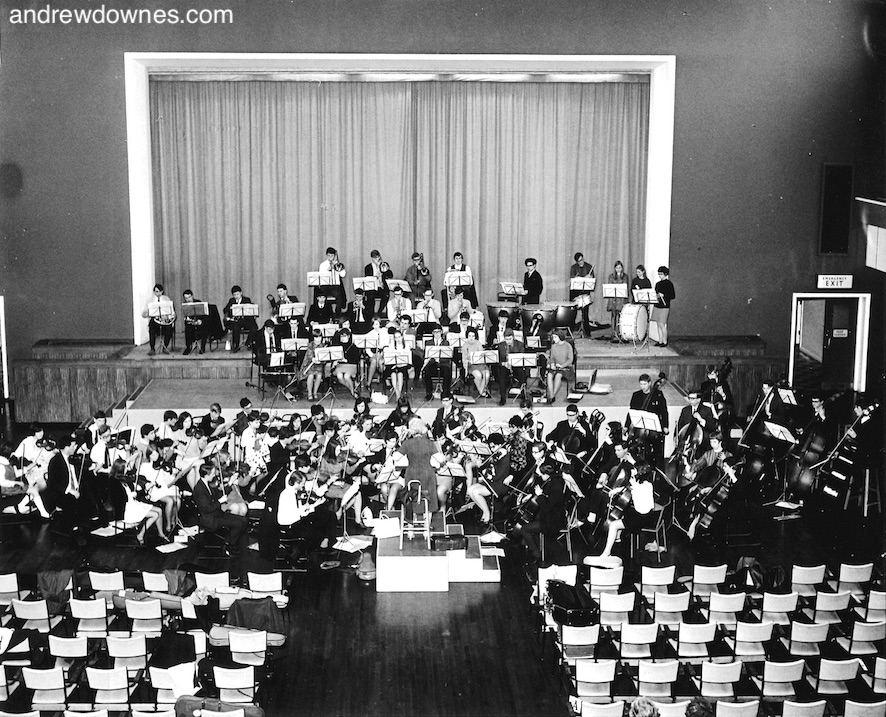 Cynthia Downes (nee Cooper) leading the Second Violins, Andrew Downes on Second horn Horn, Staffordshire Youth Orchestra, 1968 (2 years after the Czech trip).


He won a place at Cambridge University to study Music, coming second in the entrance exam. He also won a Choral Scholarship to St. John's College as a countertenor.

Andrew Downes (4th from right, middle row) singing with St John's Chapel Choir, Cambridge, on ITV, Christmas 1969.


He then studied singing with Gordon Clinton, and composition with Herbert Howells at the Royal College of Music in London. Howells wrote about him in a report, "One of the most effective composers coming to me these days. I have very considerable hopes for him."

Royal College of Music, London, photo by Nikolai Karaneschev


After teaching music in secondary schools in London, he moved back to Birmingham in 1975 to take up a Lectureship in Music Theory at Birmingham School of Music (now the Royal Birmingham Conservatoire) with the long-term project of developing a school of composition there. He later became Professor of Composition having founded the School of Composition and Creative Studies.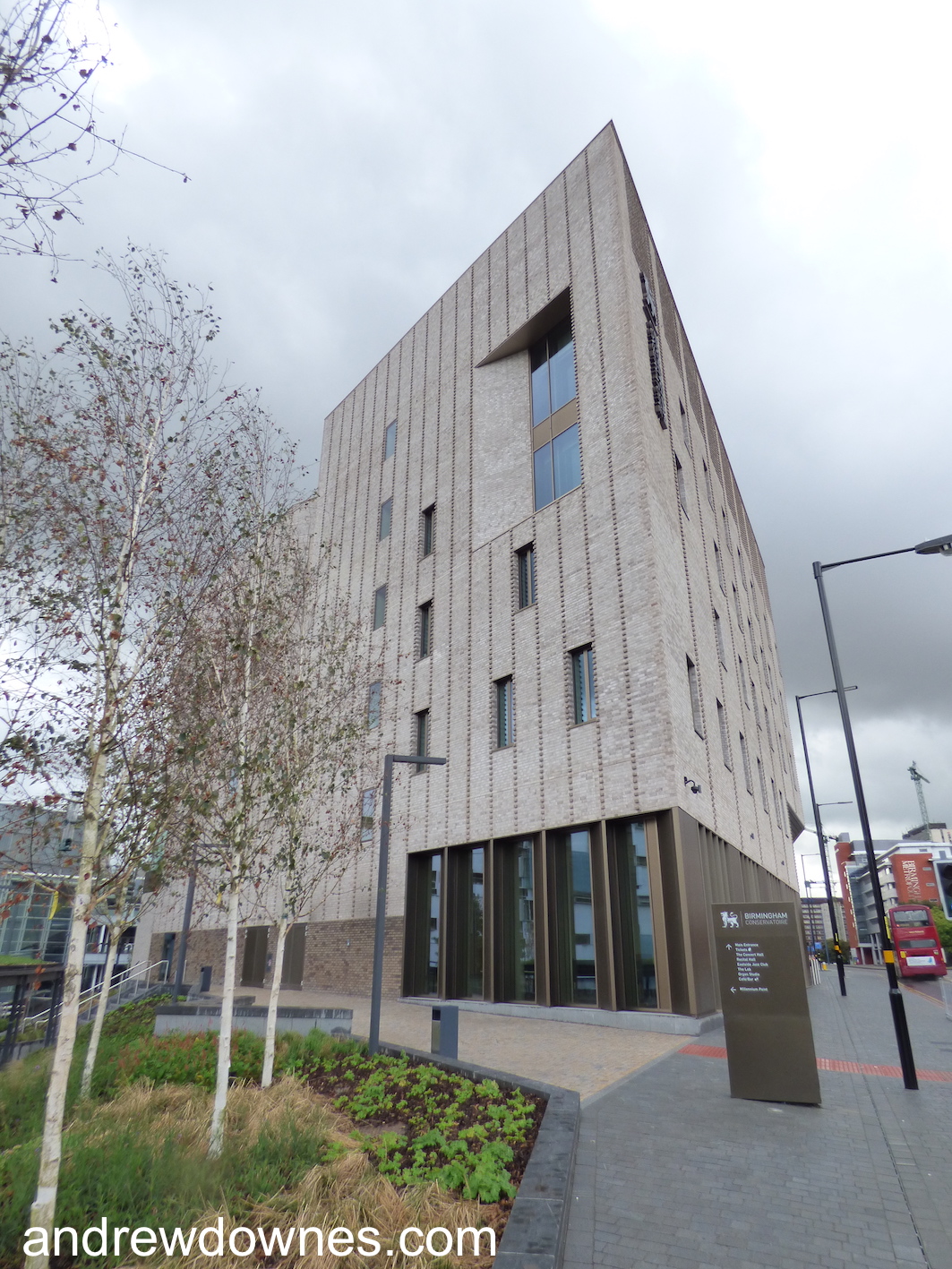 Royal Birmingham Conservatoire


He also married his wife and publisher, Cynthia Downes in 1975.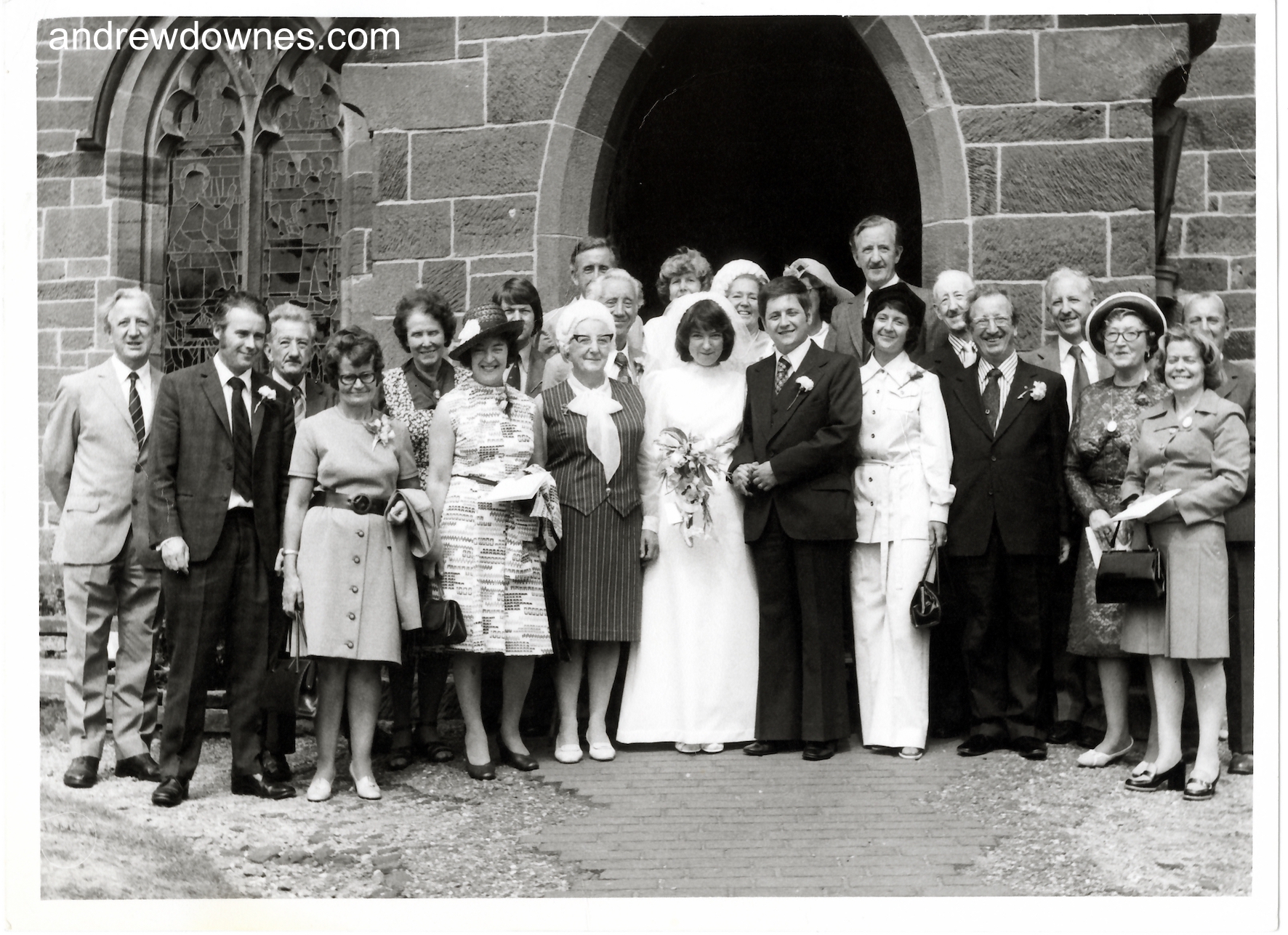 British Composer, Andrew Downes' Wedding to Cynthia, August 9th, 1975


They had two daughters, Anna and Paula, who are now are also professional musicians. Anna is a violinist, Paula is a singer. They are both teachers as well.
Anna Downes violinist and Paula Downes singer


His School of Creative Studies taught students about music from around the world, including Indonesian Gamelan, Indian Raga, Brazilian Samba and African Drumming, as well as rock music, gospel and jazz. These different types of music have really influenced his own compositions. Read more.

Read fun facts about Andrew Downes
Return to the top of the page

Go back to Andrew Downes: English Composer

Music Education
Resources by Paula Downes, a lot of music by Andrew Downes

---
---
Back to andrewdownes.com

If you have performed in any of Andrew Downes' works or come to listen, please share your experiences in the Premieres Blog! Also see what others have said. Thank you so much for your contribution.