Podcast
https://blog.feedspot.com/music_composition_podcasts/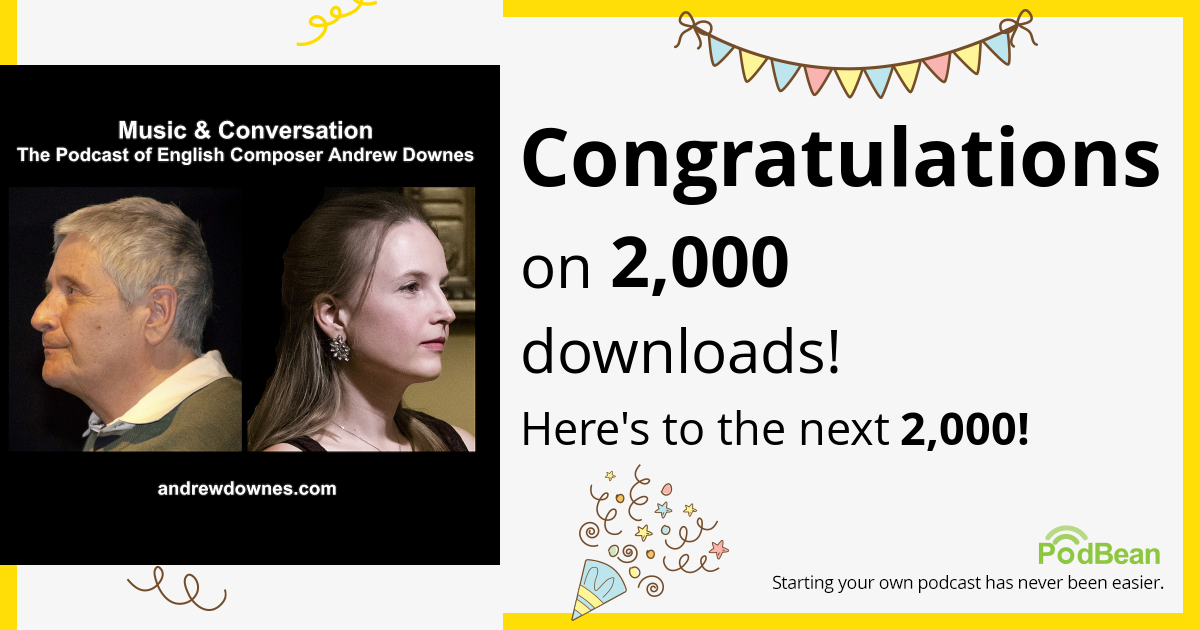 ---

Andrew Downes' younger daughter Paula interviews the composer and performers of his works, as well as presenting the works themselves; and she narrates her Grandfather, Frank Downes' book, Around the Horn.

All episodes at https://andrewdownes.podbean.com
If you have performed in any of Andrew Downes' works or come to listen, please share your experiences in the Premieres Blog! Also see what others have said. Thank you so much for your contribution.