Latest News:
Purchase Andrew Downes' latest CD!!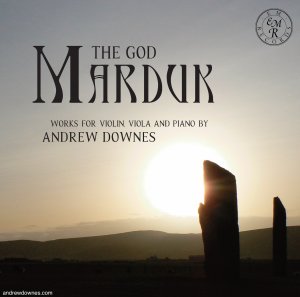 ---
Read about the CD Launch on January 6th


Here is a sample track:
View the beautiful documentaries below on the Czech Philharmonic Orchestra recordings of Andrew Downes' orchestral works.


"Gorgeous writing"
BBC Radio 3

"Ranks today among the internationally acclaimed personalities" 
Czech Philharmonic Orchestra
"Has an impressive command of his art" 
Opera News
"Modern tonal chamber music at its finest" 
The Horn Call
"Of remarkable craftmanship and interest, his language is replete with that indefinable term, meaning" 
Fanfare Magazine
ddd

If you have performed in any of Andrew Downes' works or come to listen, please share your experiences in the Premieres Blog! Also see what others have said. Thank you so much for your contribution.

ddd

Andrew Downes. Photo by Paul Cartwright
ddd