Back to andrewdownes.com


Music Education
Resources by Paula Downes, a lot of music by Andrew Downes

Different settings of 'O vos omnes'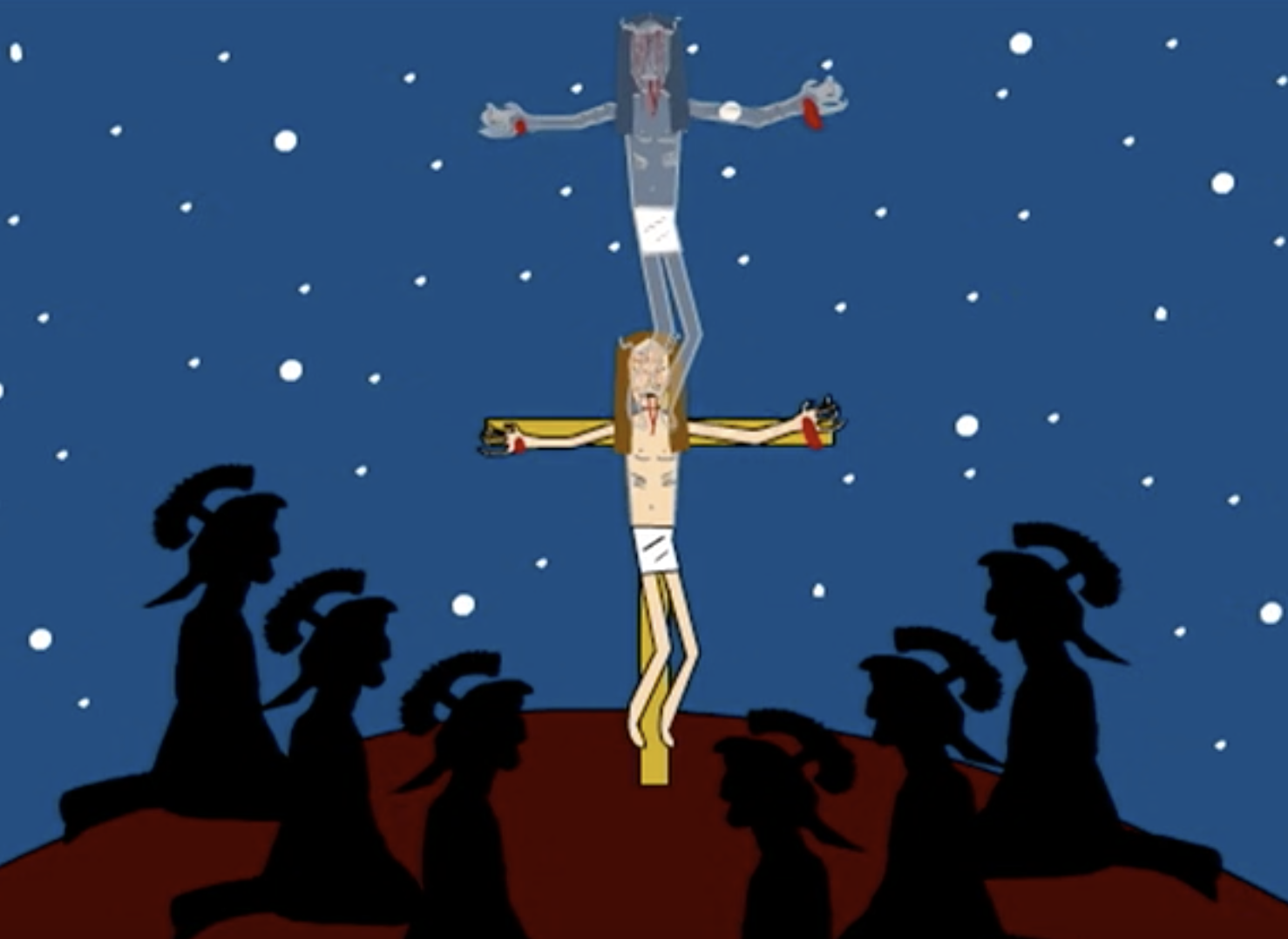 Image from Paula Downes' animation, 'O vos omnes' with music for unaccompanied high voices by Andrew Downes

On this page you will get to know different settings of the same text, 'O vos omnes', by different composers, and you will compare and contrast them.

First watch the following animation with music for unaccompanied high voices by Andrew Downes (b.1950):
You can purchase the sheet music for this work here.


The text is from Lamentations of Jeremiah 1:12. It is originally about the desolation of Zion: its utter destruction by the Babylonians, but it is usually used during Holy Week and has been adopted as a depiction of the scene of Christ on the Cross.

O vos omnes qui transitis per viam, attendite et videte:
Si est dolor similis sicut dolor meus.
Attendite, universi populi, et videte dolorem meum.
Si est dolor similis sicut dolor meus.

O all ye that pass by the way, attend and see:
If there be any sorrow like to my sorrow.
Attend, all ye people, and see my sorrow:
If there be any sorrow like to my sorrow.



Now listen to all the settings on this page. As you listen to each one, notice what the composer does with each line. Note it down (perhaps create a chart), describing the harmonies (bare, sweet, rich, dissonant), modes (major, minor, other), texture (chordal, overlapping melodies, imitation between parts, number of voices), tessitura (high or low in pitch), character, dynamics, articulation, structure.


Tomás Luis de Victoria (c. 1548 – 1611) was the most famous composer in 16th-century Spain. He was also an accomplished organist and singer as well as a Catholic priest.



Carlo Gesualdo da Venosa (c.1566 – 1613) was Italian Prince of Venosa and Count of Conza. As a composer he is best known for writing intensely expressive madrigals and pieces of sacred music that use an incredible chromatic (when notes outside the key are used) language for the time.



Pablo Casals (1876 - 1973) was a cellist, composer, and conductor from Catalonia in Spain. Notice how he repeats the music and words from the beginning at the end.

Linda Kachelmeier (b.1965), composer and singer from Saint Paul, Minnesota, wrote the following about her setting:

"I pictured a great crowd passing by a scene of utter sorrow. This idea, in turn, led me to incorporate a scene from the haunting Stabat Mater text "There stood the Mother grieving, beside the cross weeping.", with the soloist portraying the lamenting mother. To musically align with these medieval texts, I at times employ a chant-like way of singing with lulling, static harmonies, as well as hocket-like interchanges, or rhythmically alternation notes between the double choirs nearer the end. The thematic build to highly dissonant chords is representative of the disorganized and unruly "mob" sound, as well as mentality, making use of the full presence of the choir. This is intended to be powerful and a bit frightening; the group is quite oblivious to the individual's (the soloist's) pain and suffering. At the end, the crowd finally disperses, and she is left bereft and alone."


Back to the top of the page

Return to Andrew Downes English Composer

Music Education
Resources by Paula Downes, a lot of music by Andrew Downes

---
---
Back to andrewdownes.com

If you have performed in any of Andrew Downes' works or come to listen, please share your experiences in the Premieres Blog! Also see what others have said. Thank you so much for your contribution.