Watch Music For Children & Young People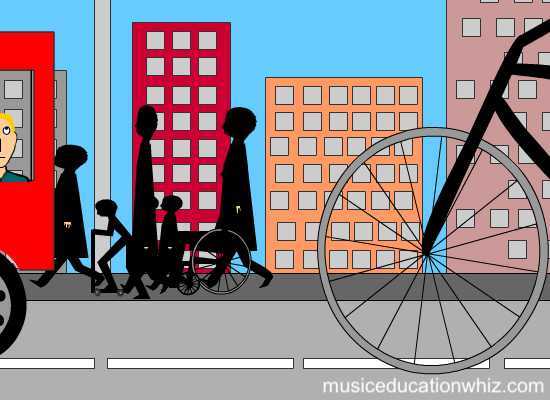 Image from Paula Downes' animation, "Avoiding the Car" from Songs for the Planet with a stark warning from Dr Hugh Hunt about Climate Change and music by Andrew Downes
On this page:
Unaccompanied High Voices
High Voices with Piano or Harp
Christmas
Children with Chamber Orchestra or CD
English Music Festival Education Project: The Tantrum That Saved The World - book about Climate Change for Children with music by Andrew Downes

On other pages:
Odysseus and the Cyclops - Children's Opera

Read about other music for Children and Young People by Andrew Downes

Listen to other music for Children and Young People by Andrew Downes


If you have performed in any of Andrew Downes' works or come to listen, please share your experiences in the Premieres Blog! Also see what others have said. Thank you so much for your contribution.

Unaccompanied High Voices


THE HOLLY BOUGH
Watch (This will open a new browser)
From Ballads for Christmas



High Voices with Harp/Piano Accompaniment



BALLADS FOR CHRISTMAS Opus 49 (1992) 30'  
A series of eight short films and animations by Paula Downes, with music for high voices and harp by Andrew Downes, and Christmas texts from around the world, including a French Canadian carol translated by J. Edgar Middleton; traditional Mexican poetry; Eskimo poetry translated by Peter Freuchen; and poems by Samuel Coleridge, William Morris, Thomas Hardy, Charles MacKay and Alfred Tennyson. 
Watch
More info

 

Music for Children with Chamber Orchestra or CD accompaniment.
SONGS OF AUTUMN
A series of six animations by Paula Downes, entitled "Songs of Autumn". Music for primary school children with chamber orchestra or CD by Andrew Downes with poetry from around the world: Florence Hoatson, Traditional poem from Trinidad, Li Qiao (China), Dorothy Wordsworth, Gouri V Kalambi (Diwali), Margaret Rose.
Watch
More Info


SONGS OF THE SKIES
A series of six short animations by Paula Downes, with music for children and chamber orchestra or CD by Andrew Downes, and poetry by primary school children, coached by Julie Boden to celebrate British Airways in Europe. All of the songs have been adapted for Climate Change animations by Paula Downes, 2 with messages from Dr Hugh Hunt of Cambridge University.
Watch Songs of the Skies
Watch Climate Change versions
More info



SONGS FOR THE PLANET
Songs and Animations about Climate Change: created by Paula Downes, using the music from Songs of the Skies.
Watch
More info



THE TANTRUM THAT SAVED THE WORLD
English Music Festival Educational Project, 2021. Andrew Downes was asked for a work for narrator and solo violin, so Paula Downes put the book, The Tantrum That Saved The World, a book about Climate Change for children by Megan Herbert and Michael E. Mann together with Andrew Downes' Mass for Solo Violin and has created a podcast episode (episode 15) and this video in preparation: