Birmingham Post on Andrew Downes' Odysseus and the Cyclops, 1988
Childrens' Opera: An opera in 3 parts for baritone soloist, child soloists and choir, school orchestra, and piano (teacher's part).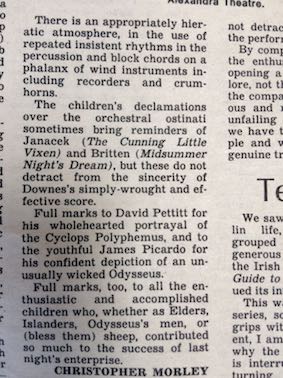 If you have performed in any of Andrew Downes' works or come to listen, please share your experiences in the Premieres Blog! Also see what others have said. Thank you so much for your contribution.