Watch the Premiere of Andrew Downes' 6th Symphony:

Music And Vision CD Review of Andrew Downes' Czech Philharmonic Orchestra CD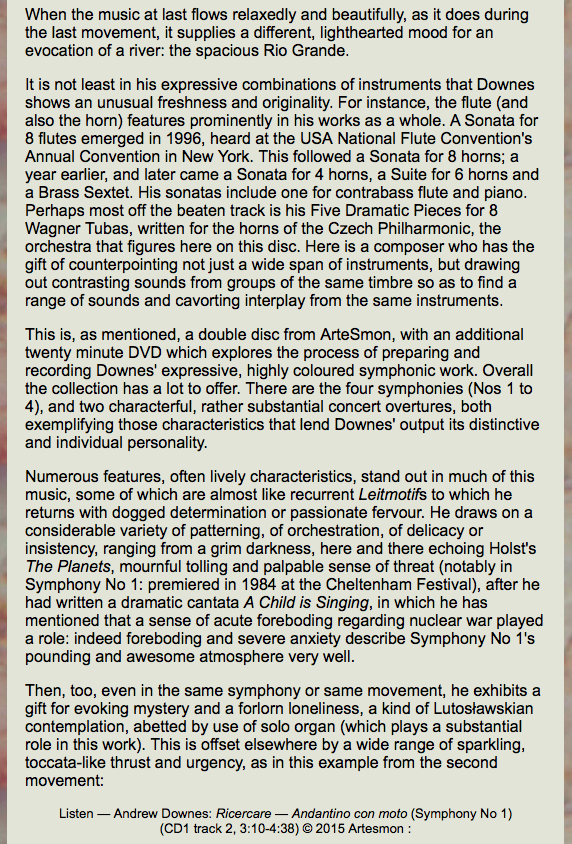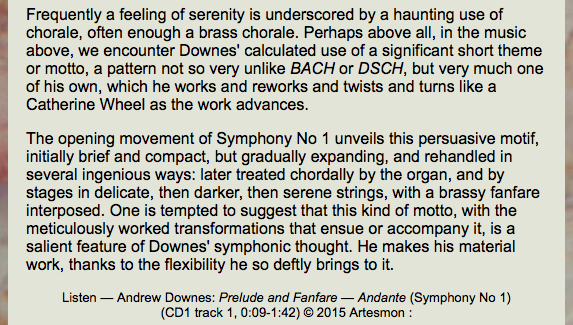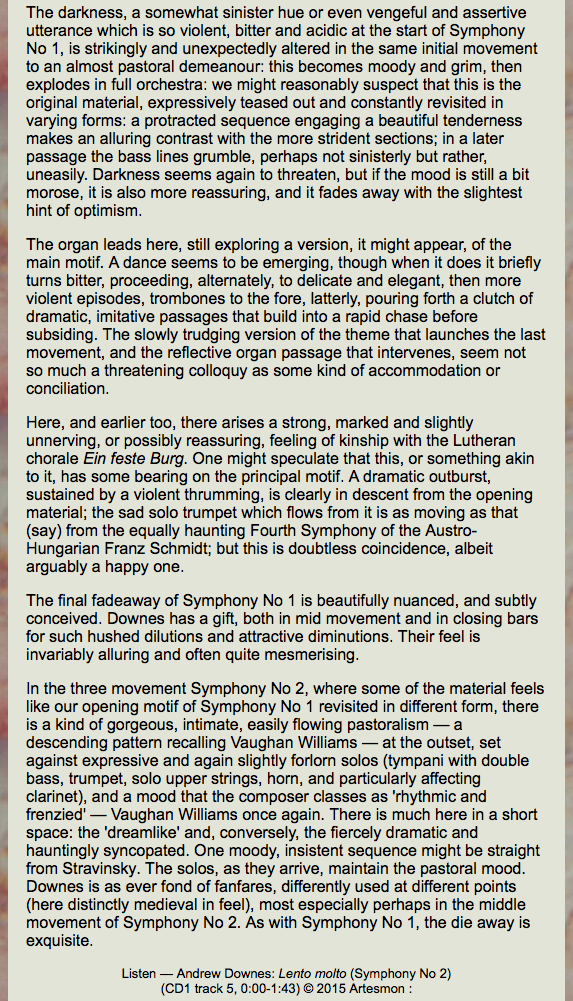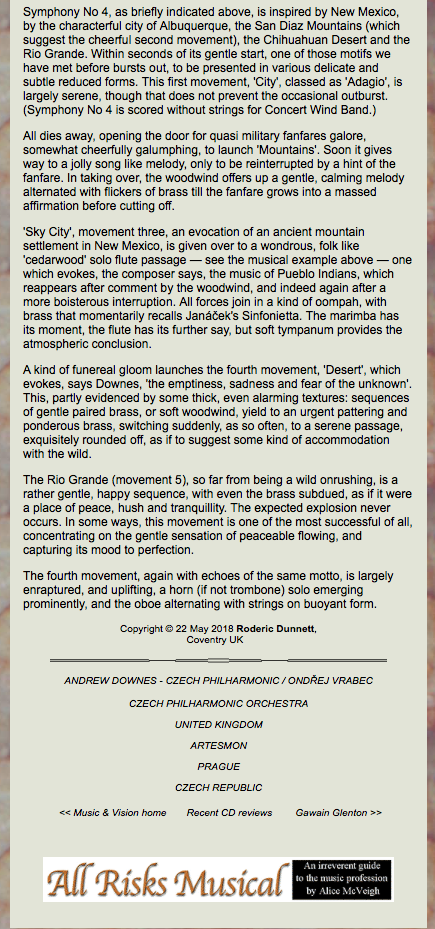 If you have performed in any of Andrew Downes' works or come to listen, please share your experiences in the Premieres Blog! Also see what others have said. Thank you so much for your contribution.