Violin Sonata Premiere Talk, 1994
Calcutta School of Music where Andrew Downes' Sonata for Violin and Piano received its Indian Premiere by violinist John Mayer and pianist Gillian Mayer



Ladies and Gentleman.

It is a great honour and privilege to be here in Calcutta, and particularly at the beautiful Calcutta School of Music. The generosity of all concerned with our visit, particularly Homa and Adi Gazder and Jimi and Gini Majoo, is absolutely overwhelming, as is the management of this school of music, particularly Mrs Roshan Chowna.

I'm the Head of School of Creative Studies at Birmingham Conservatoire in England, one of the largest Conservatoires in Europe, and the only one to be developing a big programme of non-European, particularly Indian Classical music. We already offer sitar and tabla at principal study level, and have as our advisers some of the great exponents of Indian music in England such as Johnny Mayer, Clem Alford, Ishmail Sheikh and Dharambir Singh.

I've been discussing with Mrs Chowna the exciting possibilities of staff and student exchanges between Calcutta School of Music and Birmingham Conservatoire, and as long as we can attract sponsorship to cover the costs, I'm sure that this wonderful cultural interaction will take place in the near future.

And now a little bit about my Sonata which you are about to hear. This is in fact the Indian Premiere, and I feel greatly honoured that it is to be given by two such wonderful musicians as Johnny and Gillian.

The work is in three movements, the first predominantly moderate in pace, but with some fast rhythmic passages, the second mainly slow and rather sad, but with a much happier and breezier middle section, and the finale is of a strong, hopefully exciting rhythmic nature, but with a reflective ending.

The idioms of the piece are a fusion between English and Celtic melodic and modal scales which indeed have much in common with your own ragas, in this piece the Malkosh and Kafi ragas. There is also, I'm told, the influence of Indian and African rhythmic idioms.

Thank you for listening to the sonata.

John and Gillian Mayer in rehearsal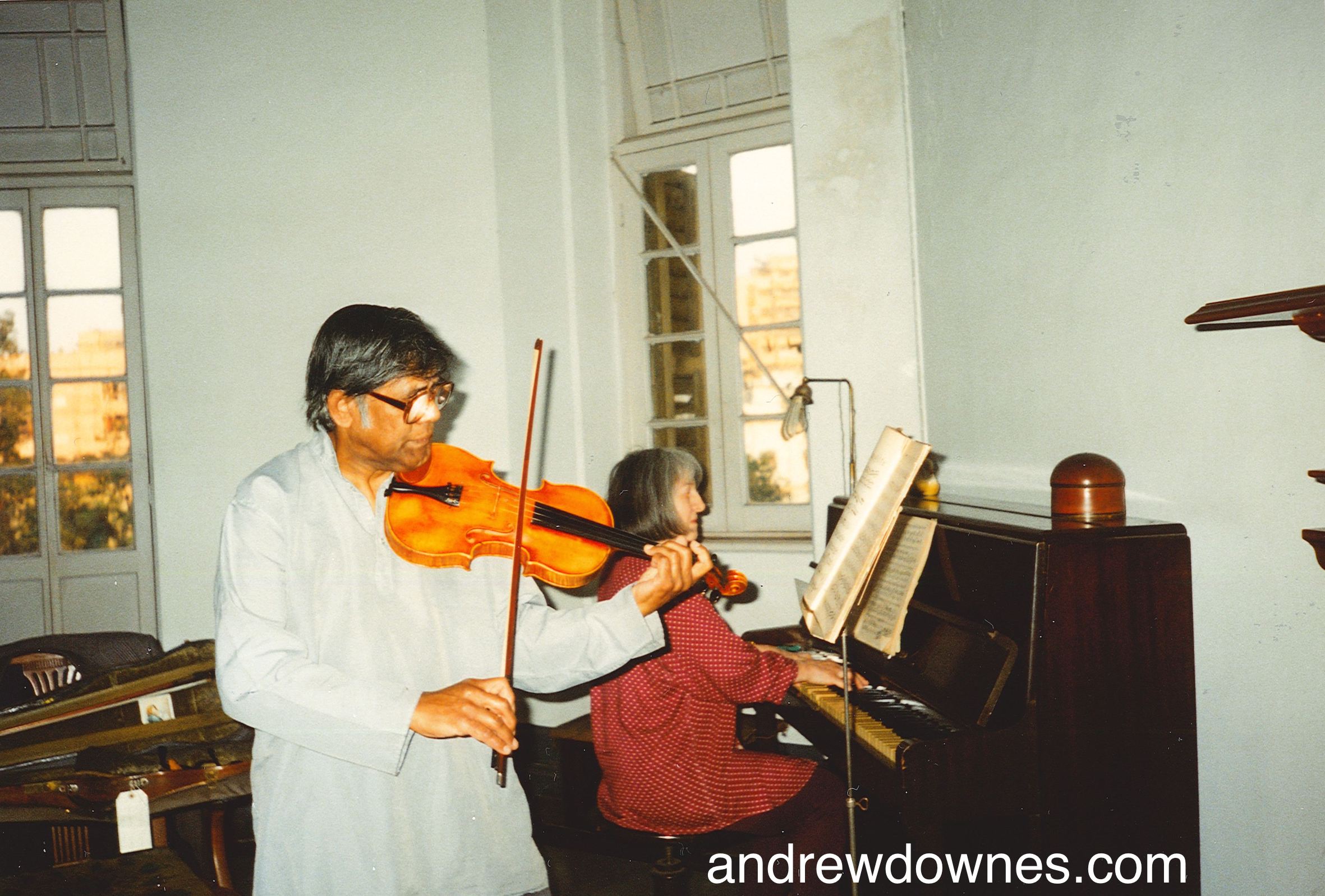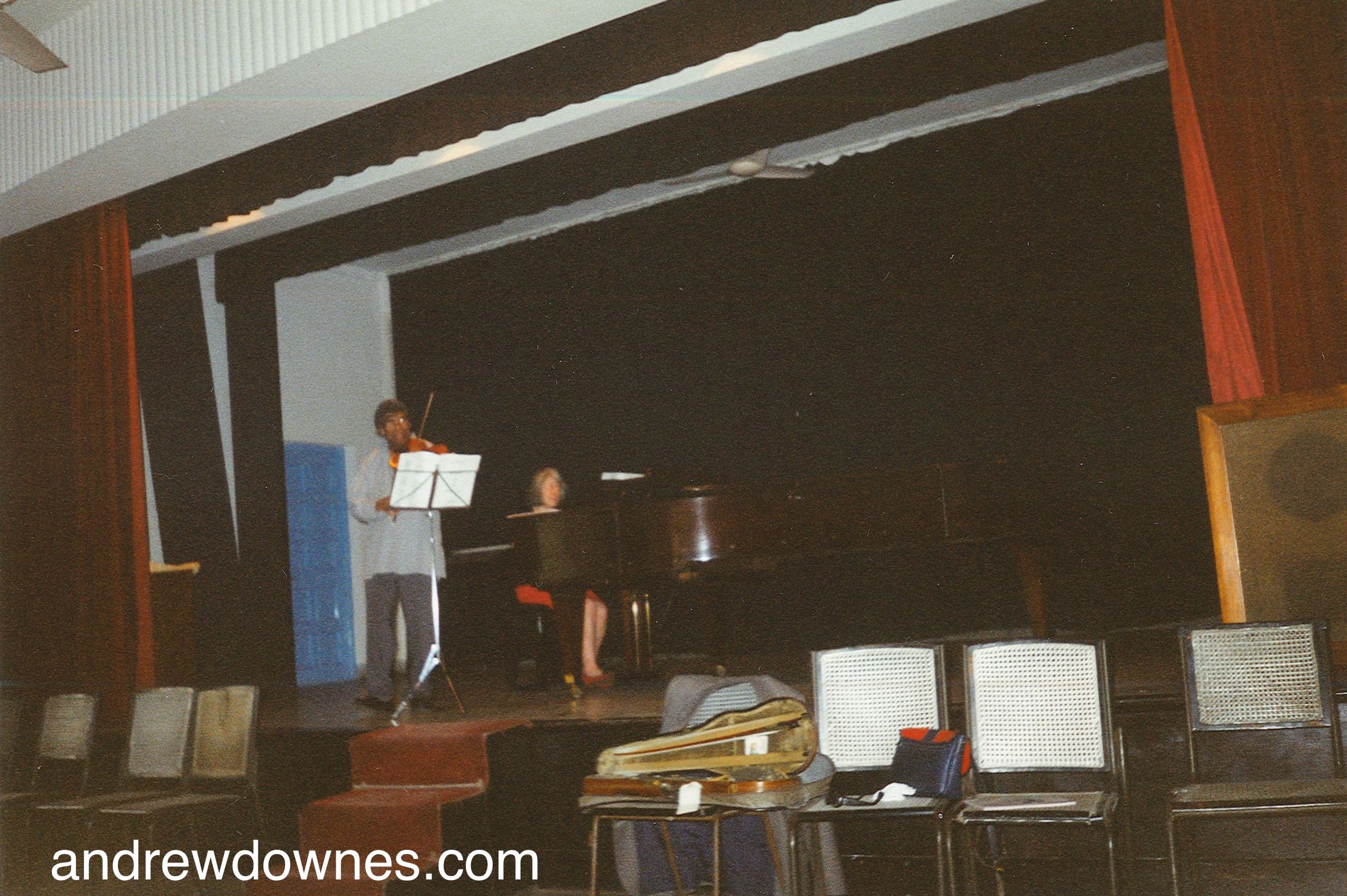 The performance: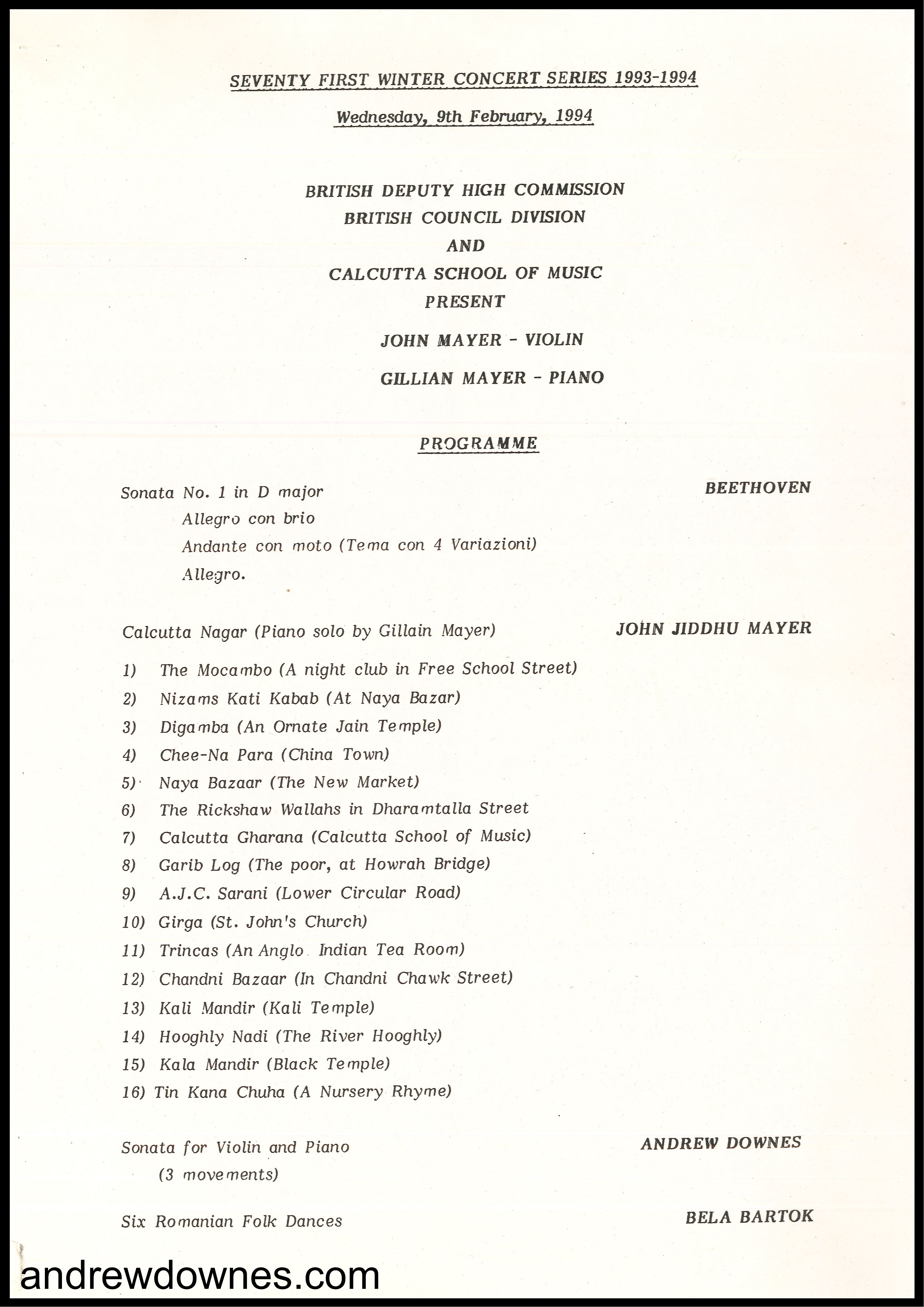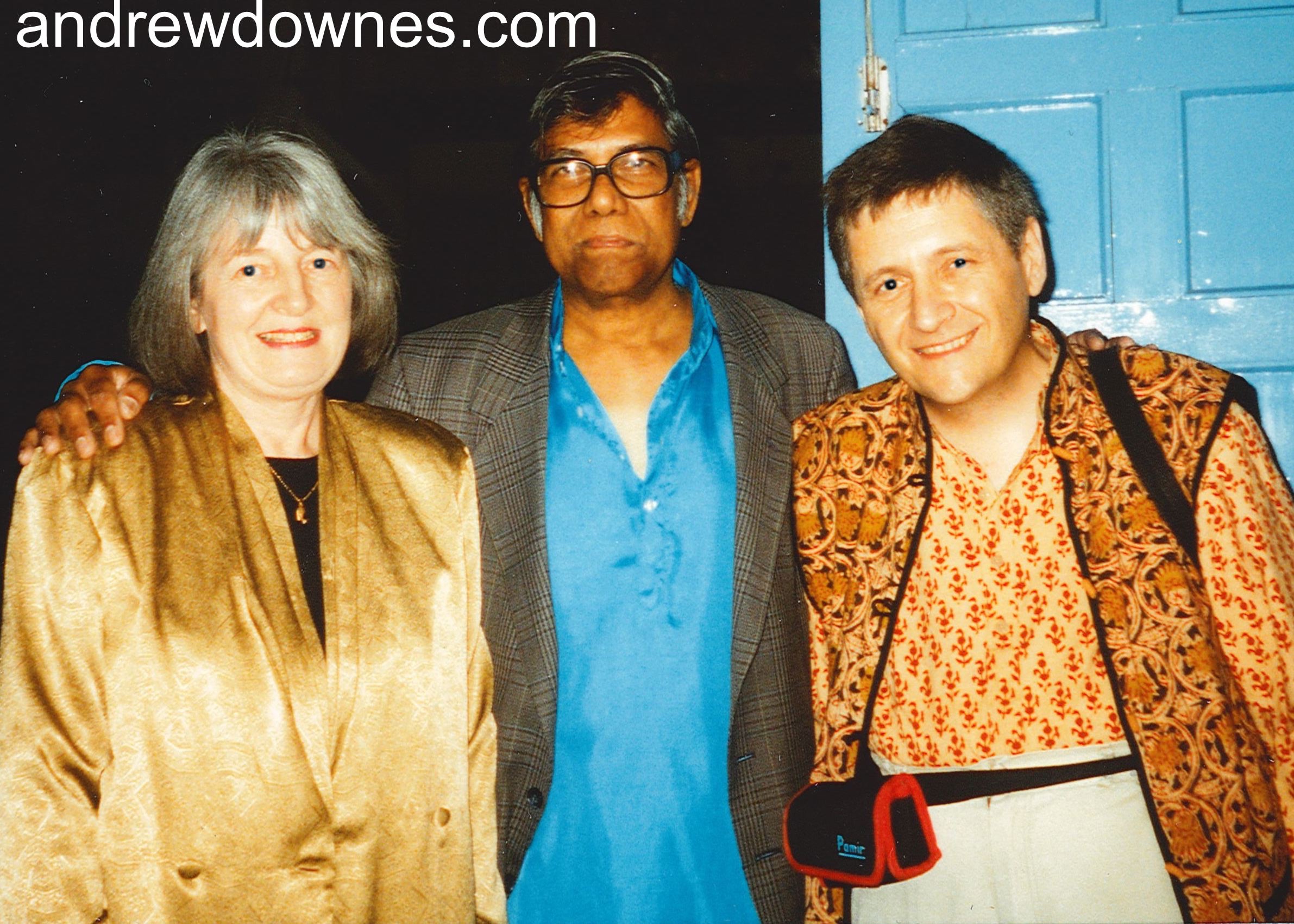 Gillian Mayer, John Mayer, Andrew Downes

Read Andrew Downes' Diary of a trip to India

Read Cynthia Downes' Blog post about the premiere

If you have performed in any of Andrew Downes' works or come to listen, please share your experiences in the Premieres Blog! Also see what others have said. Thank you so much for your contribution.